more information
on this subject
Follow up Visits at
Rehabilitation & OIO
Before your discharge from the INSTITUTE FOR ORTHOPAEDIC SURGERY (IOS), you will receive an appointment to follow-up with your surgeon. During that important follow-up visit, your surgeon will make sure you are healing well, remove any sutures or staples and answer any questions you may have.
The surgeons at the Orthopaedic Institute of Ohio can be reached at: 419-222-6622.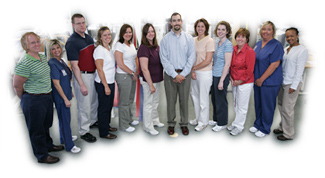 In addition to the appointment with your surgeon, arrangements will also be made with you for an appointment(s) for any necessary
physical therapy (PT) or rehabilitation
. You have a choice as to where you want to have your physical therapy. Wherever you choose to have your PT, the rehab team will monitor your prescribed exercise regimen and assist you in re-building strength. They will help you every step of the way and get you back into enjoying your daily living.
The IOS physical therapy/occupational therapy team can be reached at 567-940-3341.